How to Find the Best Portable Power Station Manufacturer from China?
Share
Issue Time

Mar 20,2023
Summary
There are many portable power station manufacturers in China, but they are not created equal. The following articles will help you find the best portable power stations.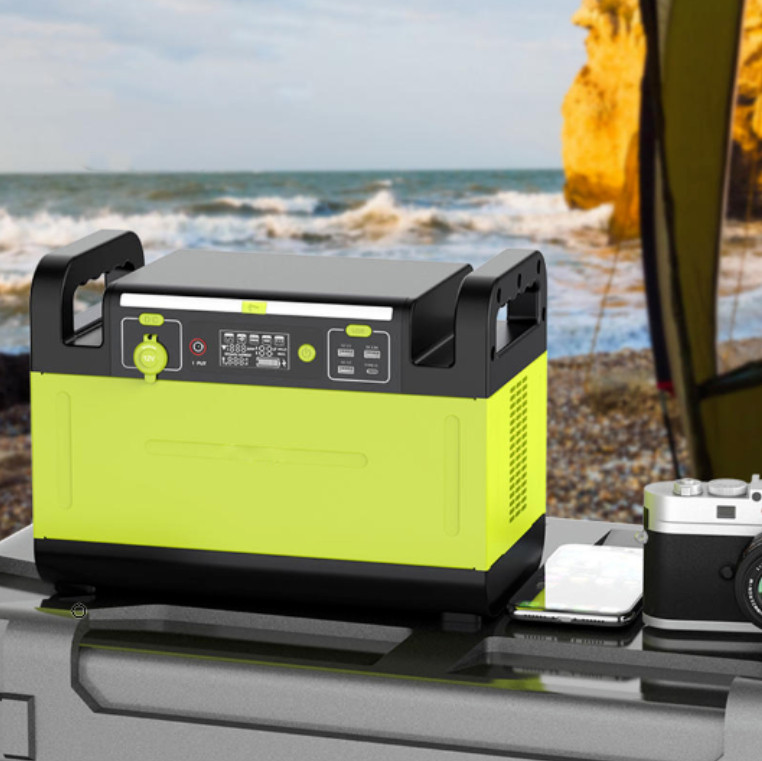 Finding the best
portable power station
manufacturer from China is tricky. You want to make sure you're buying from a reputable company, and you also want to make sure you're getting a portable power station that can charge your devices quickly and efficiently. There are many portable power stations on the market, and they vary in price and features.
As the demand for portable solar power stations increases, so does the number of suppliers. When looking for a manufacturer of portable solar power stations to import from China, it will be helpful to consider the following factors.
• Design
Portable solar power stations come in a variety of designs and styles. A good supplier should be able to design a mobile solar station that fits your needs and budget. The approach to the station will determine its functionality, durability, and longevity. When choosing a manufacturer, it's important to make sure they can offer you a variety of designs that meet your requirements.
• Quality
Another key factor that must be considered when looking for a portable solar power plant manufacturer to import from China is quality. You want your product to be durable and reliable, to last a long time without breaking or breaking down quickly. Therefore, make sure that the company you choose has high standards in manufacturing the product.
• Battery Capacity
The battery capacity of a portable solar station is an important factor to consider. You need a high-capacity battery to get large-scale power with a small investment.
Portable solar stations are used for household purposes such as lighting and charging mobile phones. These systems come with a high price tag due to the high cost of the batteries, which means you'll pay more for them than if you used an alternative power source.
• Rated Maximum Output
The rated maximum output of a portable solar station is the maximum amount of electricity it can generate. Finding a portable solar station manufacturer that can provide you with a facility that can generate a lot of energy is crucial. If you're looking for a portable solar station that can generate 100kW or more, you should be looking for a provider that can deliver that much power.
• Ports
The port where you wish to receive your product should be one of your first considerations when choosing an importer. Be sure to choose an importer with a good reputation and a long operating time. This way, you can be sure they have experience handling shipments from overseas, making it easier for them to deal with any issues that may arise during shipping.
• Light
Light is essential when choosing a portable solar power plant manufacturer from China. Depending on where you are and how much power you need, you will need a certain amount of light. You should find out how much light you need and choose the right supplier.
• Charging Options
Portable solar stations are usually charged using a USB port. While this is a convenient option, it can be inconvenient when you need to recharge the charging station frequently. To avoid this, it is crucial to choose a portable solar power station with rechargeable batteries and a charger that can be plugged into any electrical outlet. Also, consider the size of your rechargeable battery so it won't be too large or heavy to carry around while traveling.
• Weight
The next factor to consider when looking for a portable solar power station manufacturer in China is the size and weight of the product. You need to decide if it's easy to transport them from one place to another, or if they're too heavy for you to carry them in a car or truck all day.
You also need to know how much space they take up in your closet or garage, and how much extra space it would take up to have them in your home.
• Aspect
The dimensions of portable solar stations are critical as they determine the size and weight of the unit. The larger the size, the more space it takes up. Smaller size means less storage space, making it easier to transport.
• Safe
When purchasing these devices, make sure they have safety features in place so you won't get hurt if something happens to the product itself or its battery or cables.
• Noise
One of the most important things you need to consider when choosing a portable solar power station manufacturer is noise. You want your device to be as quiet as possible without disturbing your daily activities. A good supplier will have a variety of soft or noise-canceling power options and other noise-reducing accessories like filters and fans.
• Durability
Durability is another key factor when looking for a portable solar power plant manufacturer from China. A good portable solar station manufacturer from China must have a durable product that can withstand the harshest conditions.
• Price
The cost of a portable solar station is one of the most critical factors you should consider when looking for a supplier. Price plays a big role in deciding which provider you choose and how much you need to spend on them. Therefore, you must consider this factor before making any purchasing decisions.
• Certificate
Certificates are the best way to identify reliable companies that provide high-quality products. The State Administration for Industry and Commerce of China (SAIC) is a great source for finding companies that can provide you with quality products. SAIC is responsible for certifying companies' products and providing them with certificates, which will help you make an informed decision about the company you choose.
• Warranty
The warranty period plays an important role in your selection of the best portable solar power plant manufacturer to import from China. It will help if you find a supplier that offers an extended warranty, so you can have peace of mind when using their product over the long term.
The above introduces how to find a portable power station supplier from China, if you want a portable power station, please
contact us
.
ACCMercado provides professional
consumer electronics solutions
. Our services are based on 20 years of mature industry experience, and we cooperate with various powerful partners to meet the regional needs of global customer brands and provide professional one-stop third-party brand customization services. After 15 years of operation, it has successfully established branches in China (Dongguan), Italy, France, Portugal, Poland, Hungary, Morocco and other places.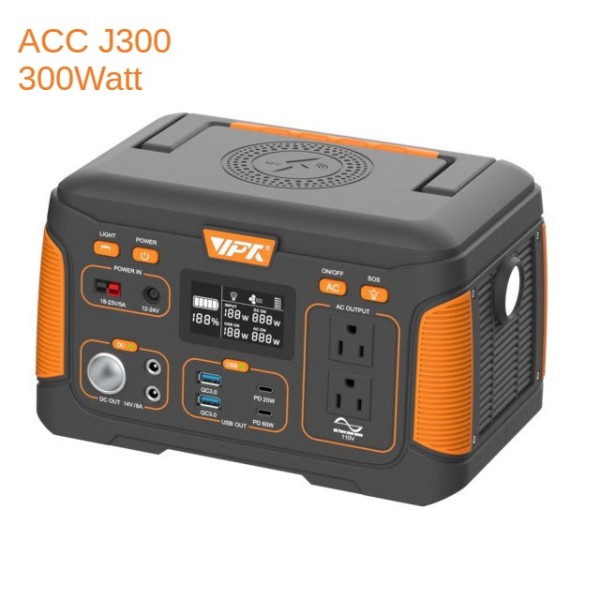 300watt outdoor solar powered generator for mobile phones, computers, cameras, UAVs, PTZ etc.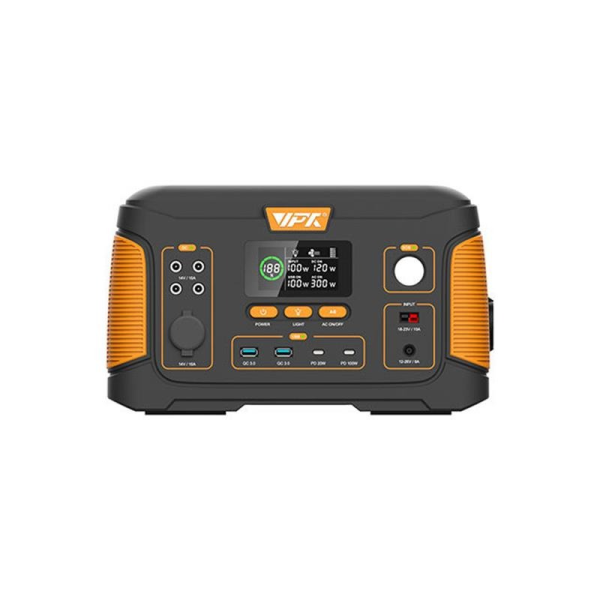 500Watt outdoor power station for mobile phones, computers, UAVs, PTZ other outdoor appliance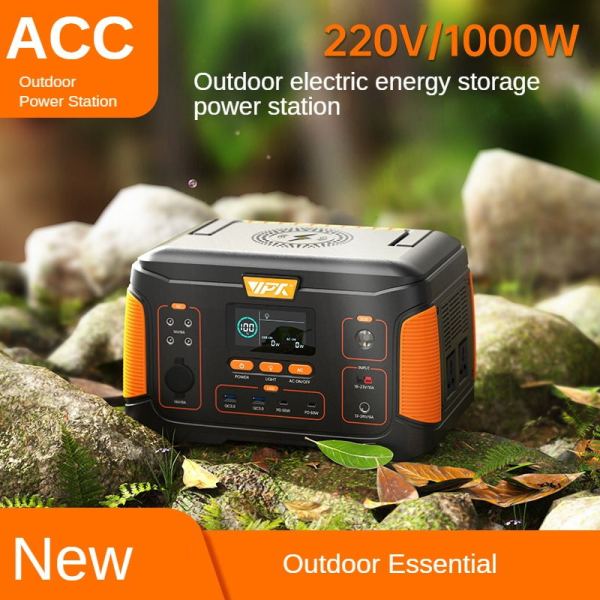 1000 outdoor power station for mobile phones, computers, cameras, UAVs, PTZ etc