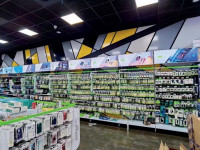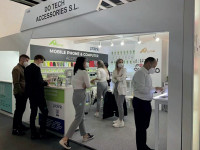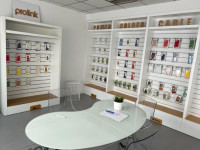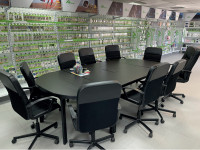 Hi everyone, we are Ivan and Elena.
We are alumni who studied together in Hangzhou, China, and we met and fell in love in 1997.
So, after graduating in 2000, we worked together in overseas trade in Hangzhou, China.
Build a localization service team
Since it is an overseas trade, we have been thinking about how to build a better bridge with our customers, go deep into the local overseas market and contact the local market, and provide our customers with more professional services and value. So we decided to go to Madrid to start our offline service.
March 2004 Madrid terrorist attack
let us cherish everything in front of us more
In March of the same year, a serious terrorist attack occurred in Madrid, causing many casualties and breaking up many families. This made us realize the importance of family integrity even more when we just arrived in a foreign land, and let us cherish it even more. people around.
With the successive births of our elder son and our younger son Yang—(sun) in 2005-2008, we cherish the happiness in front of us even more!
Founded its own brand in 2009
Established Home as our brand
Therefore, based on our inspiration for the integrity and importance of the family, we established Home as our brand in 2009, starting from the favorite digital 3c products of young people, and bringing a happy and sunny life to more family and young people.
Become a Warner European brand licensee
We constantly strive and operate our work and family
In 2013, we cooperated with Warner Films, Warner's European brand licensor, which became our important cornerstone;
Bringing Chinese Brands to Europe
Cooperate with famous domestic digital brands
In 2016, we cooperated with well-known domestic digital brands to bring the brand to Europe. During this period, we also established: Home, Home-Pro, Prolink, ASM, 8bam and other brands;
Until now, our brands have spread from Spain, to Italy, to France, to Poland, to Romania, and more European countries.
As the children grow up quickly, we also take the children to travel to various countries in Europe every year during the holidays
In 2022, it is planned to let the home brand start from China (the motherland) and go to the whole world!
Spain ACC

mercado

Electronics Co., Ltd. was established in Madrid in 2003. After 15 years of serious management, in Dongguan,
Branches have been established in Italy, France, Portugal, Poland, Hungary, Morocco and other places. How many
well-known brands, Home, Home-Pro, Prolink, ASM, 8bam, etc., serving many different channels and different
The wholesale and retail market of the same country, the channel radiates the entire European market.